Can I submit work for my students as an instructor?
Yes! No matter the assignment type, you can upload submissions to Gradescope on behalf of your students at any time. Find extended steps and more information on our Manage Submissions page.
Open your relevant assignment and go to the Manage Submissions page.
If you're uploading a new submission, select Upload Submission or New Submission (for Online Assignments).
If you're replacing an existing submission, select the student's name to open their submission and then select Resubmit.
You can upload either multiple images or one PDF file for a student-uploaded, variable-length assignment.
To upload for Homework, Exams, Bubble Sheets, and Programming Assignments: 
Select your student's name and upload their file or connect to a repository in the Upload Submission or Resubmit modal. Then, select Submit. If this is a variable-length PDF assignment or exam and you're submitting a PDF file, you'll need to select what page of the PDF the answer to each question appears on.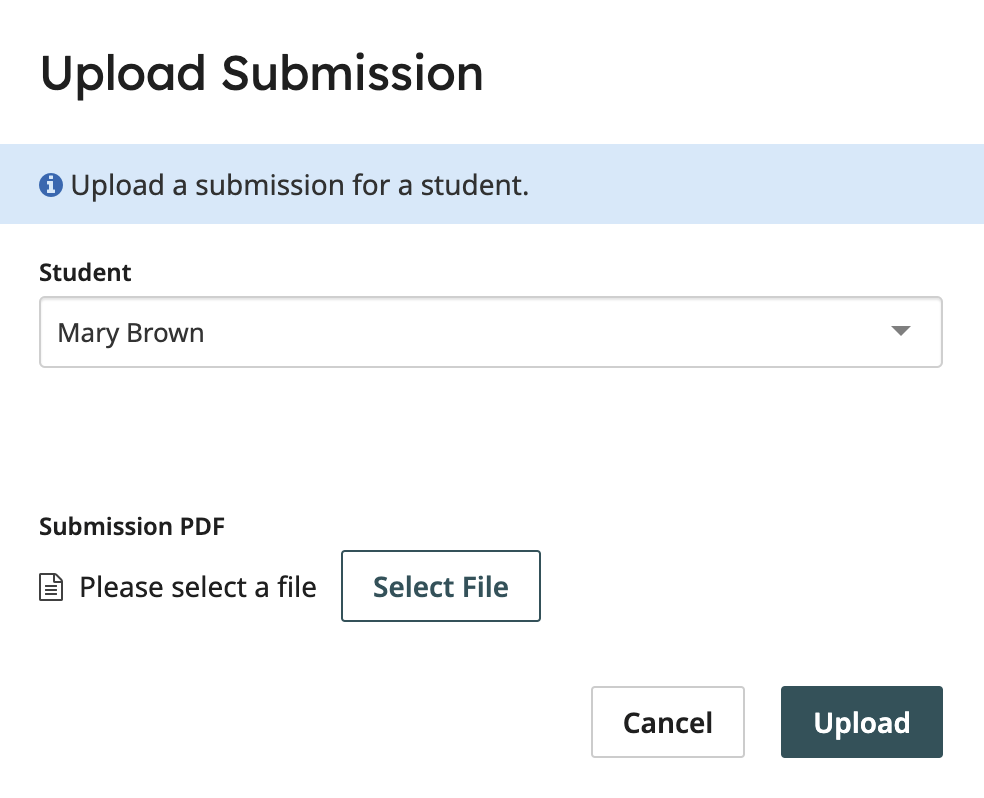 To upload for Online Assignments: 
You are taken to the student view of the assignment and you can enter the student's responses and upload their files to the appropriate questions. Make sure to save any answers you add or modify. Any existing responses will stay unchanged and saved. Then, select Submit & View Submission.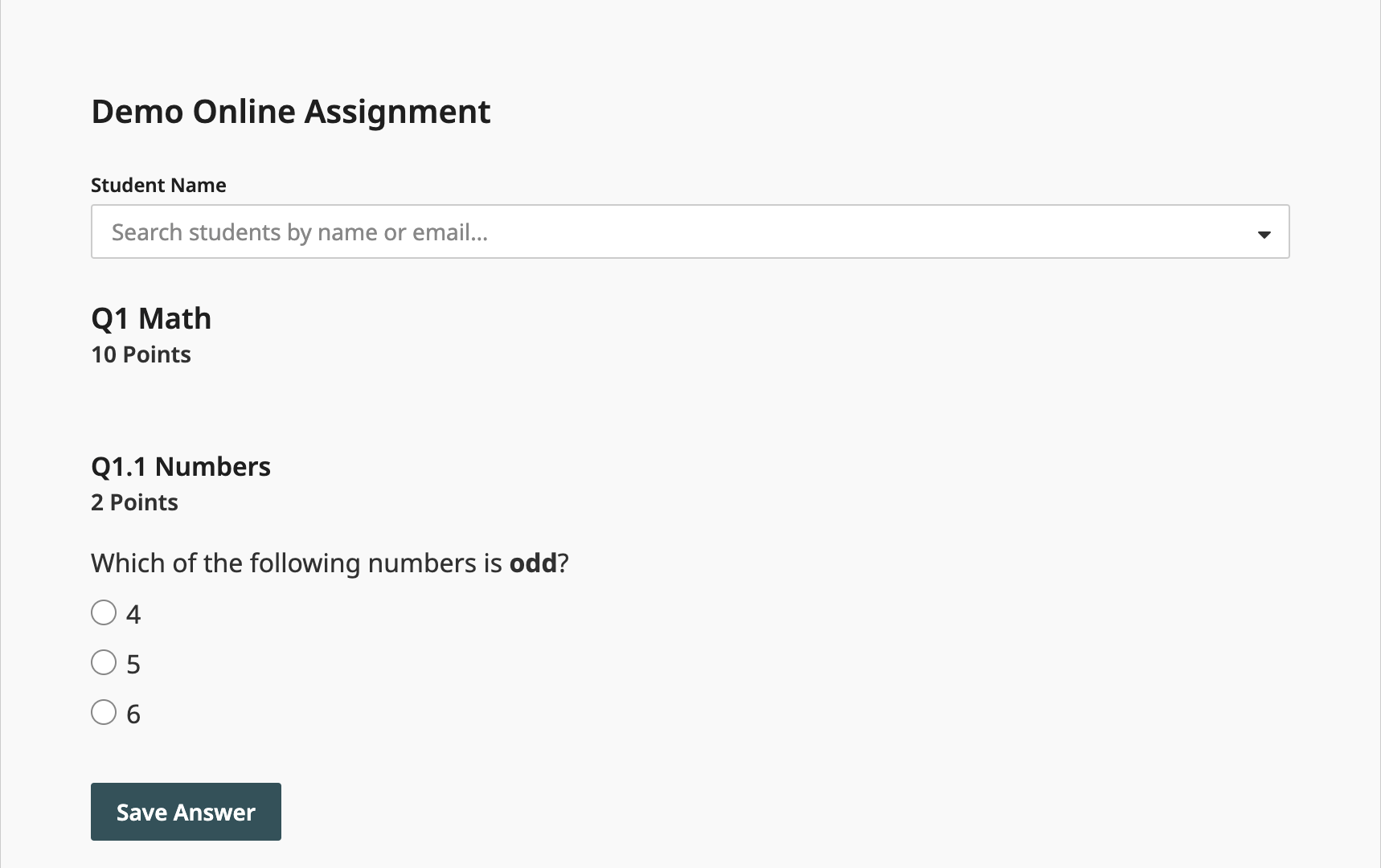 Was this article helpful?
Awesome, glad that it's helpful! 🙌 Have ideas on how we can improve?
Sorry to hear that. Let us know what we can improve!
Need help?