If you have multiple Gradescope accounts using different email addresses, you can merge the accounts so that all of your Gradescope courses and assignments are in one place.
Merging a student and instructor account: If you have separate instructor and student accounts enrolled in the same course and you merge those two accounts, Gradescope will only keep you as an instructor in the course.
Log in to the Gradescope account that you want to use as your main and only.
Select Account in the lower-left corner, and then Edit Account from the menu. This will take you to your Account Settings page.

On your Account Settings page, under your email address, select Merge Accounts. This will bring up a dialog box.

In the pop-up, enter the password for your current account (the one you're currently logged into). Then, enter the email address of the account you'd like to merge with your primary account. Select Start Account Merge.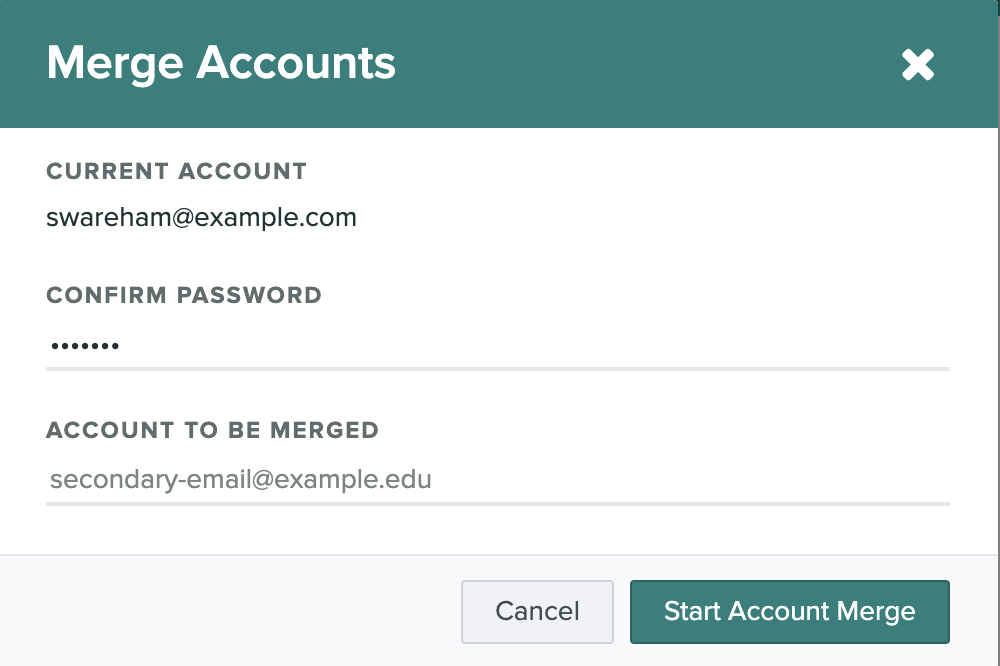 We've sent an email to the account that you are requesting to merge. Access that email and select the link provided within it to confirm that you are its owner. This link will return you to Gradescope to finish the process.
Review the information provided for each account:

Account name - the names registered for each account.
Primary email address - the email address which will be used for your Gradescope account after the merge.
Email address - the email that will no longer be registered to any Gradescope account.
View Courses - a list of existing course that appear in each account. All listed courses will be merged into the same account.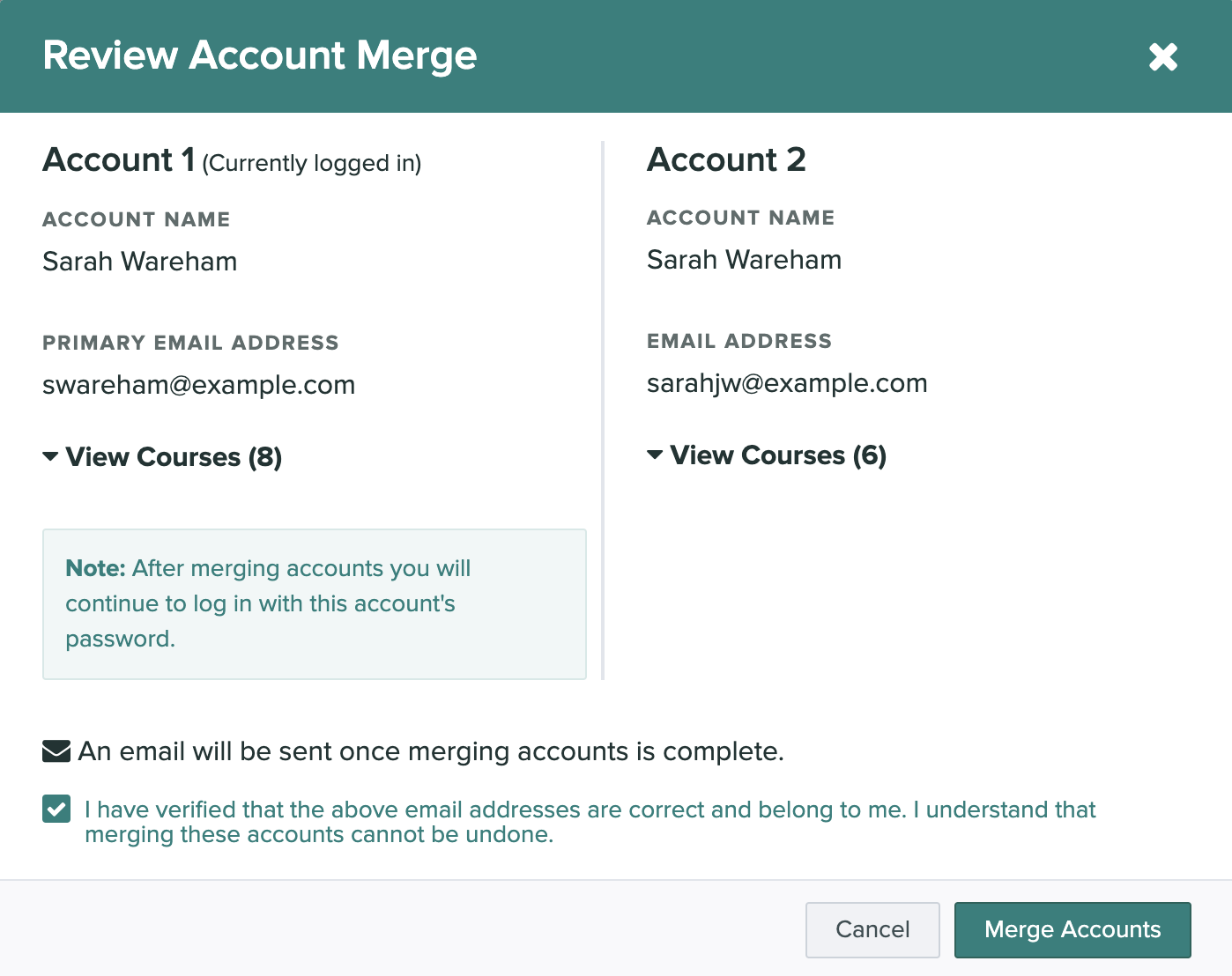 Select the check-box to confirm that you are the owner for both accounts and that you understand the merge cannot be undone.
Select Merge Accounts.
Was this article helpful?
Awesome, glad that it's helpful! 🙌 Have ideas on how we can improve?
Sorry to hear that. Let us know what we can improve!
Need help?