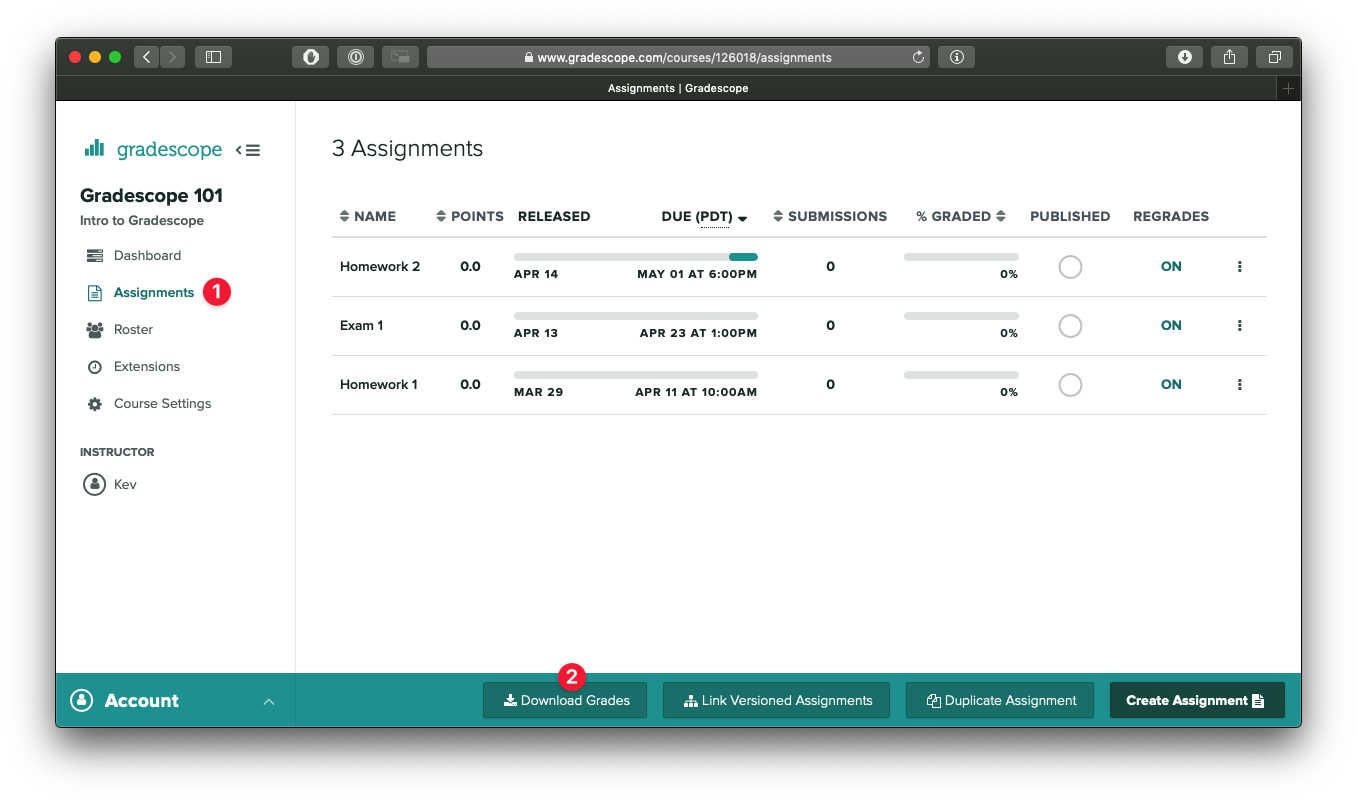 To download all the assignment grades as a spreadsheet, navigate to the Assignments page, and click the button in the bottom action bar titled Download Grades. All assignment grades and roster information (including extra columns) will be included in this spreadsheet.
Was this article helpful?
Awesome, glad that it's helpful! 🙌 Have ideas on how we can improve?
Sorry to hear that. Let us know what we can improve!
Need help?