Migrating from Canvas LTI 1.0 to LTI 1.3 for Administrators
Step One -  Switching your Integration from LTI 1.0 to LTI 1.3 In Gradescope
Before you start, make sure you have completed the Gradescope 1.3 installation and configuration in Canvas in your testing, beta, or production environment.
Access your Gradescope account.
To open your integrations page, select LMS Integrations from the account dashboard. You should see your existing Canvas LTI 1.0+API integration configuration listed.

To edit your Gradescope LTI 1.0 integration, select Edit in the bottom-right corner.

Uncheck the Enable Canvas integration for all courses check box in the Canvas Configuration section.

Save your changes. You'll be asked to confirm your changes.
Select the Yes, update integrations check box. Then, select Update Integrations.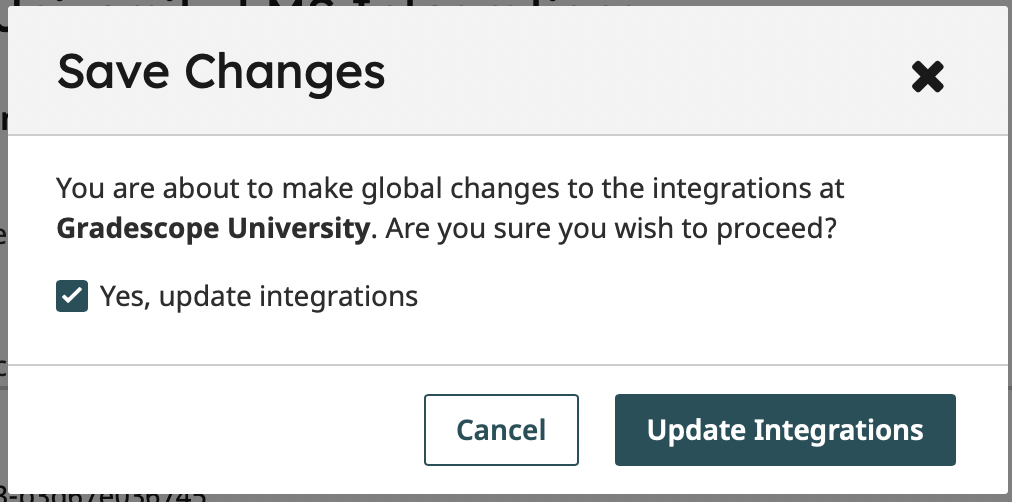 How will this integrations update change new and existing courses?

For new courses: This update removes the LTI 1.0 buttons from any new courses created on Gradescope, so any new courses will not have the LTI 1.0 linking options.

For existing courses: Any of your institution's existing Gradescope courses will remain linked and can still use the LTI 1.0 integration. Additionally, any existing courses are still linked via LTI 1.0 post-migration and can still sync rosters and post grades.

Step 2 – Switching your Integration from LTI 1.0 to LTI 1.3 in Canvas
Access your Canvas account.  
From the admin navbar, select Admin and then Settings.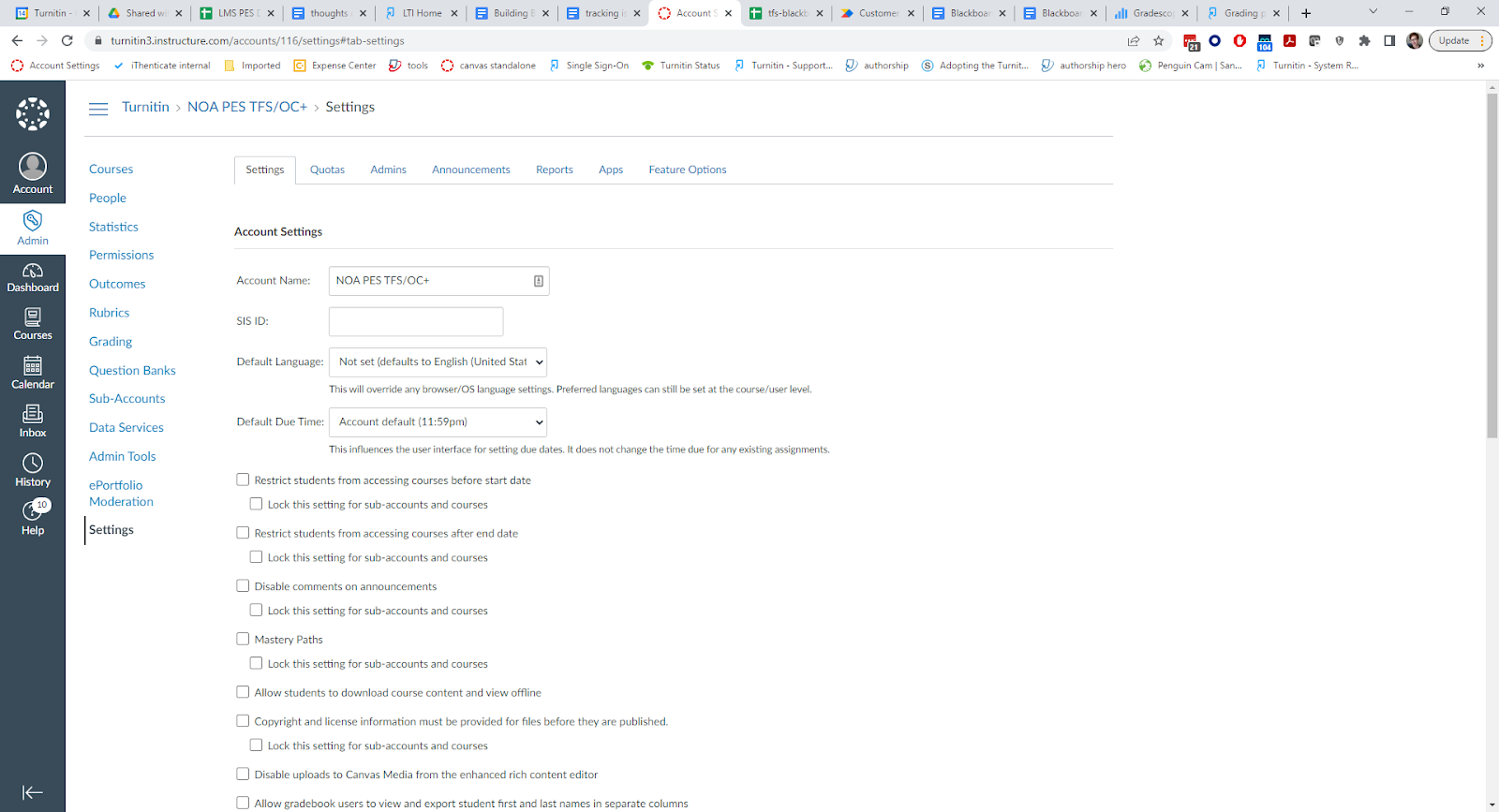 To view the External Apps page, go to the Apps tab.
Select View App Configurations.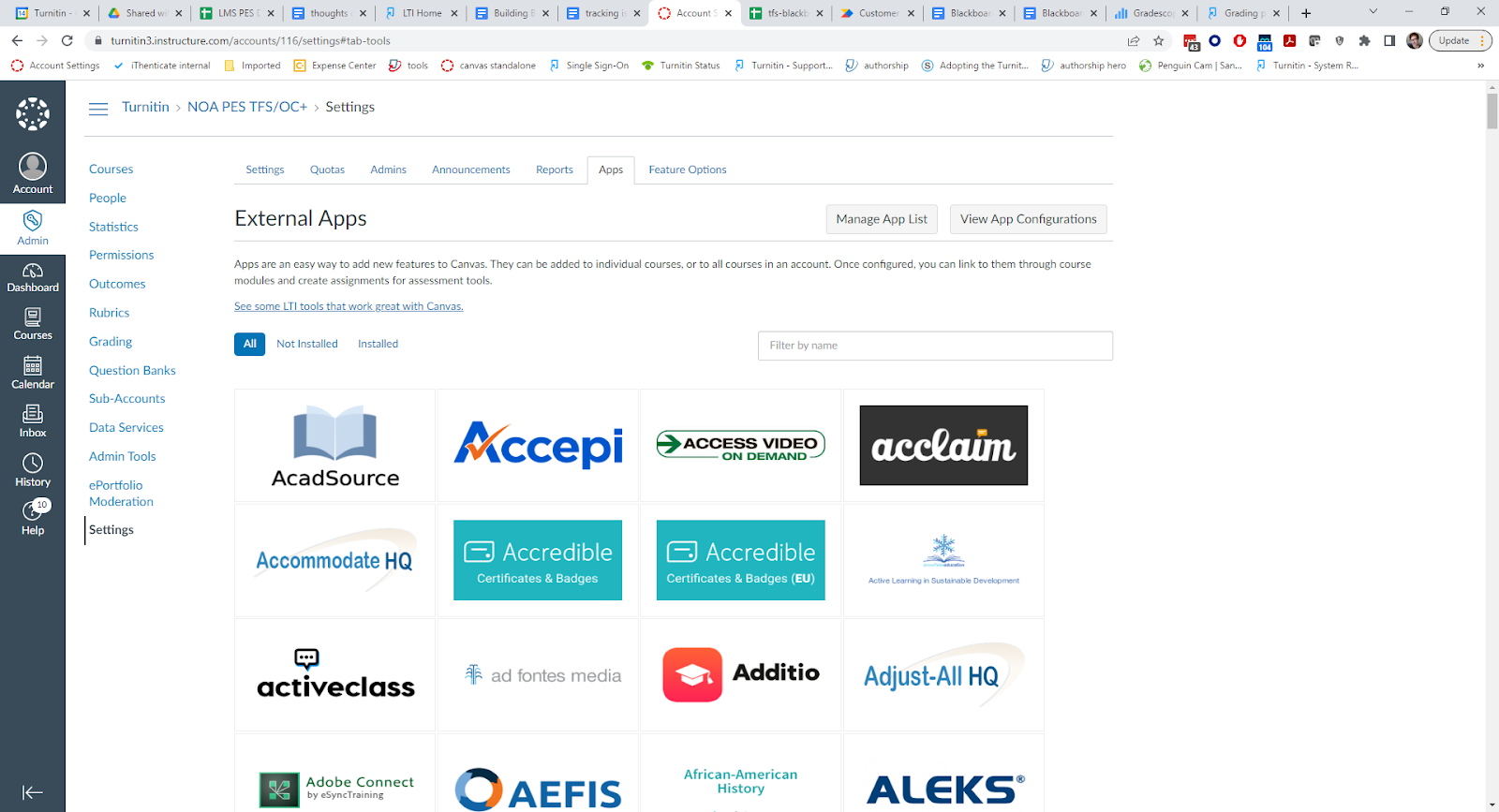 To edit your existing LTI 1.0 Gradescope integration, select Edit from the Settings menu (cog icon).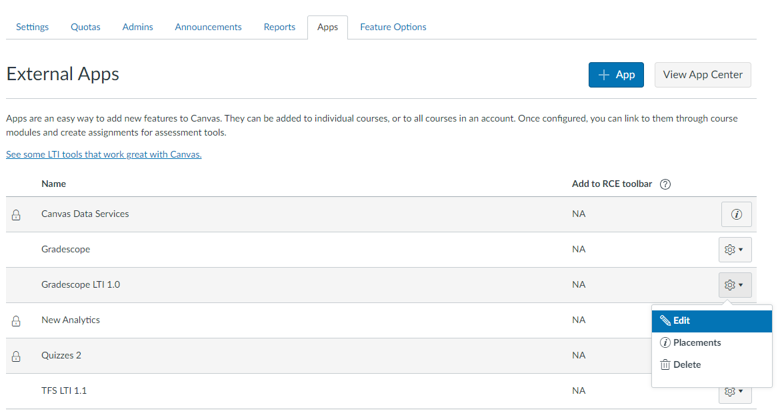 Recommended: To prevent any confusion between your Gradescope 1.0 and 1.3 integrations,
select Edit from the Settings menu (cog icon) and rename this integration to Gradescope LTI 1.0.
Save your changes.
Next, select Placements from the Settings menu (cog icon).

Uncheck the Course Navigation and Assignment and Link Selection options in the App Placements modal. Then, select Close. 
Clearing these options prevents instructors from creating any new LTI 1.0 assignments in courses and from linking any new courses to Gradescope via LTI 1.0. But, instructors can still to access any existing courses and assignments that are linked to Gradescope via LTI 1.0 from within Canvas. 
Do your instructors need help migrating their courses and assignments to LTI 1.3? See our guide for Duplicating Canvas courses and assignments from LTI 1.0 to 1.3 for Instructors.
Was this article helpful?
Awesome, glad that it's helpful! 🙌 Have ideas on how we can improve?
Sorry to hear that. Let us know what we can improve!
Need help?