If your instructor has allowed it, you can add group members to your submission.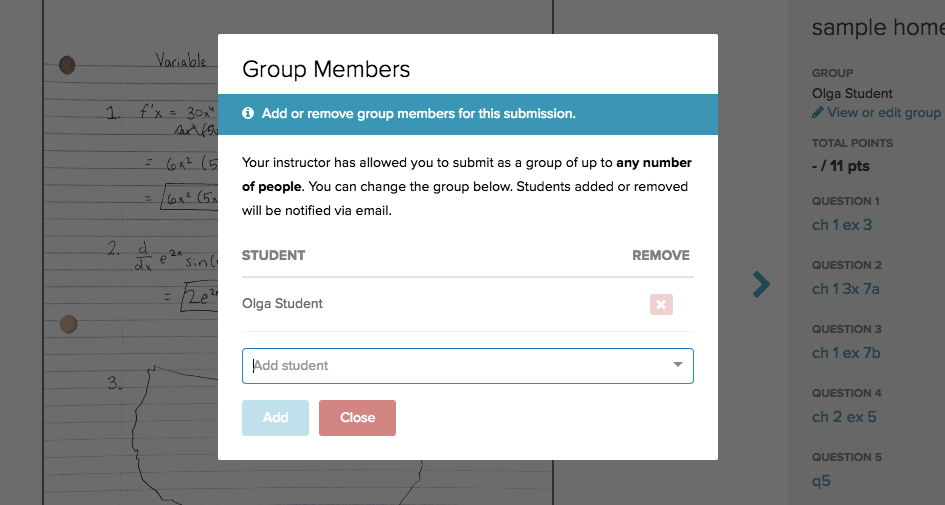 You can add members either by clicking on Group Members in the action bar or by clicking View or Edit Group in the outline area of the submission.
You can edit your group via the same dialog.
Whenever a user gets added or removed from a group, they will receive a notification email.
Was this article helpful?
Awesome, glad that it's helpful! 🙌 Have ideas on how we can improve?
Sorry to hear that. Let us know what we can improve!
Need help?