Can students add group members to their submission after the submission window has closed?
If Group Submissions are enabled for a student-uploaded assignment, students will be able to add or remove group members from their submission at any time. You can set a size limit for the maximum number of students that can be in a group when creating the assignment or from the Assignment Settings page.
Students can add or edit group members even after the due date or late due date for the assignment has passed, and you will always be able to see everyone's full submission history. As an instructor, you can view the Submission History and add or delete group members by selecting the submission from the Manage Submissions page and clicking the Group Members button in the bottom action bar. Note that a student cannot add themselves to a different submission. Only group members associated with a particular submission can add or remove students from their group.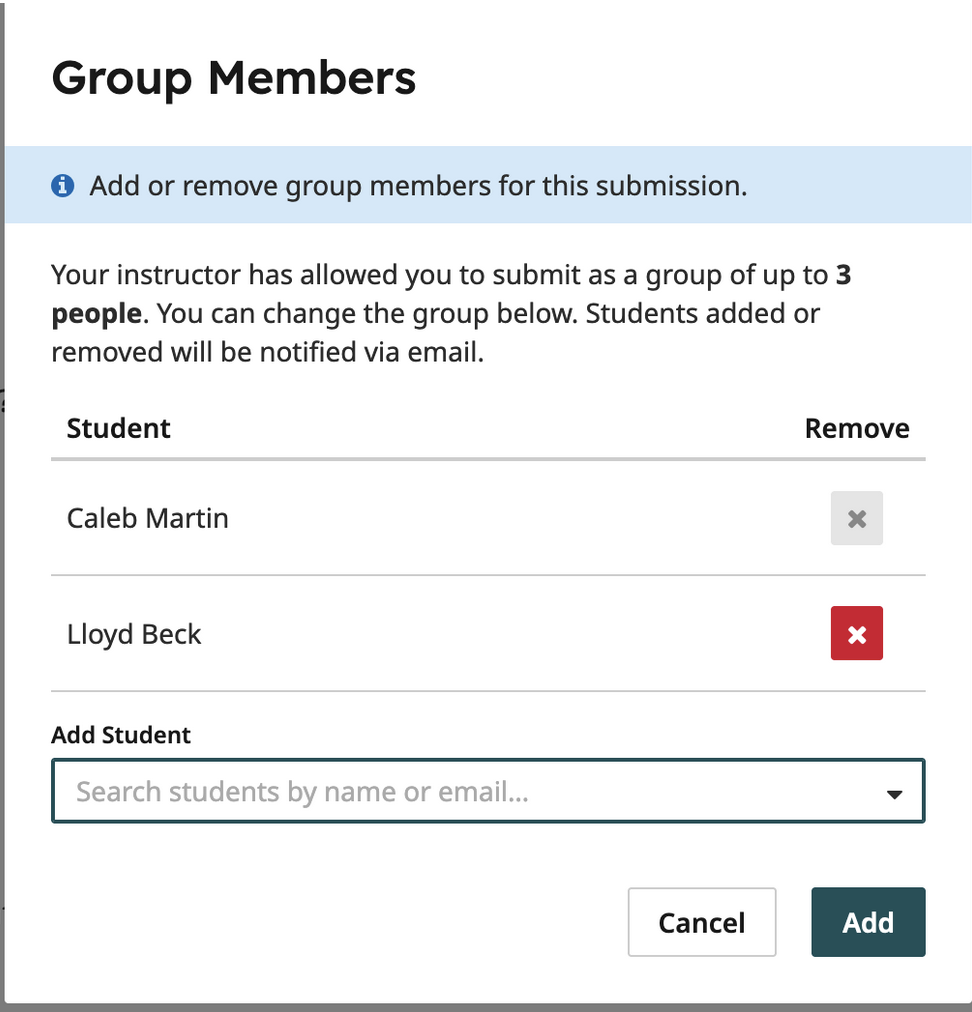 Was this article helpful?
Awesome, glad that it's helpful! 🙌 Have ideas on how we can improve?
Sorry to hear that. Let us know what we can improve!
Need help?